Dolce & Gabbana Sicily handbag in Dauphine leather is a very chic and sophisticated purse that has become very popular among women with a pronounced taste for style and fashion. Its understated elegance, elevated design and romantic details are signature elements of the well-known D&G brand, a designer that over the years has created some of the most chic accessories in fashion history.
The inspiration behind the Sicily handbag is representative for Dolce & Gabbana's heritage. The purse is a tribute to the stunning scenery and ambiance of Sicily, a place of endless beauty. This wonderful and picturesque Italian island is one of the most important sources of inspiration for the brand. Dolce & Gabbana Sicily handbag in Dauphine leather is one of its timeless and iconic purses, a product that embodies style, refinement and luxury.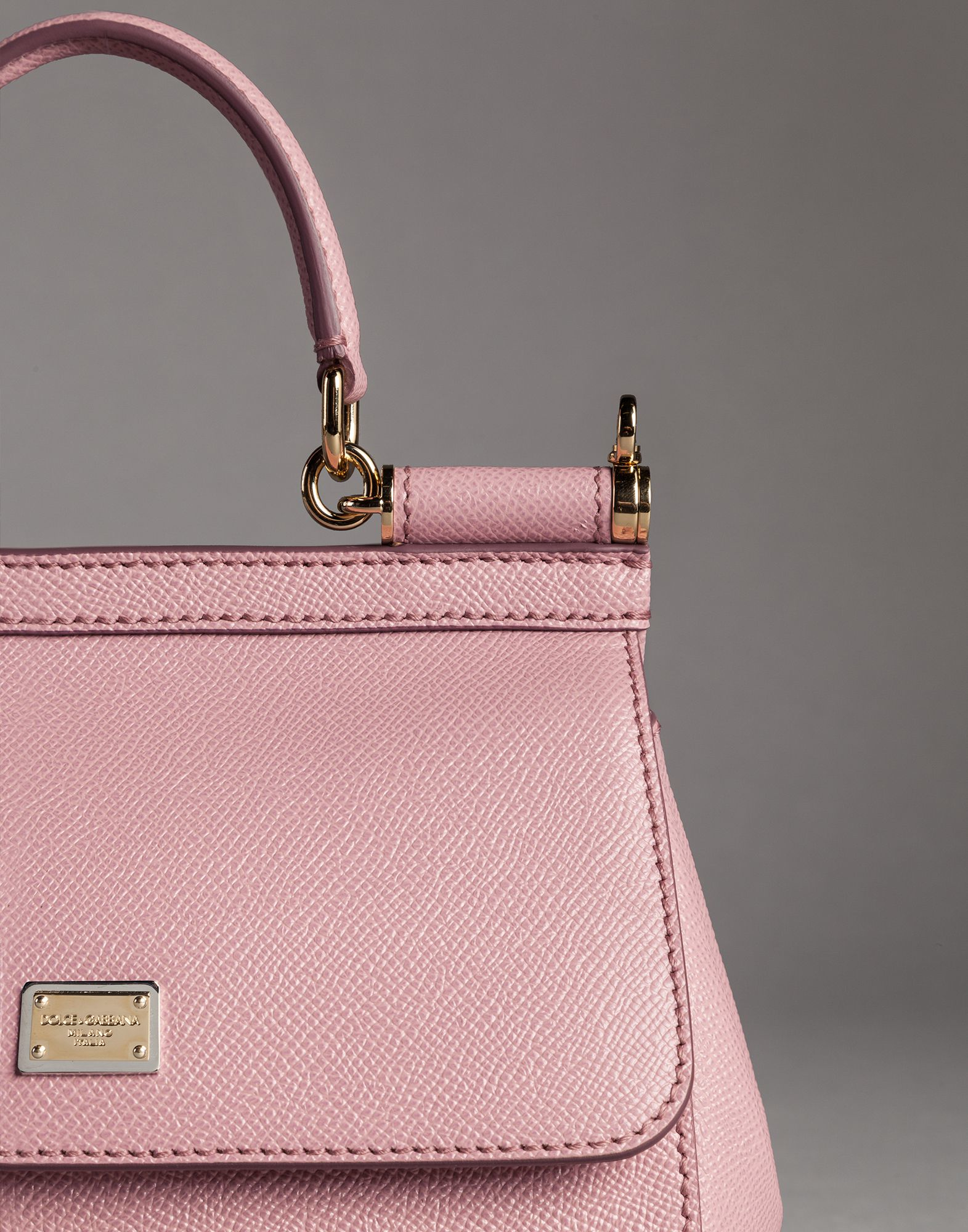 I prefer the D&G Sicily pink purse in medium size as it offers more versatility. It is not too small or too big. It is perfect for carrying all your essentials throughout the day- at work, at meetings, when going out or at shopping. Indeed, most replica merchants won't have any problems in cloning its sizes: 29 x 21 x 12 cm, but will surely fail at getting its shape right. The structure of the purse is unique. The rectangular front side is complemented by rounded, full sides that are slimmer on the upper part and more pronounced on the bottom. At the top of the purse on the outer sides there are two pink leather cylinders which attach to the handle. These enhance the elegant and unique construction of the bag. By comparison, the replica has differently looking folding sides. These are not as fluid and natural looking as the original ones. On the top part of the curved sides you can see that these are spaced apart and discontinued from the main body of the purse. The top leather cylinders appear to be shorter and the bottom of the bag isn't straight as the real one, it is creased in a very unflattering manner.